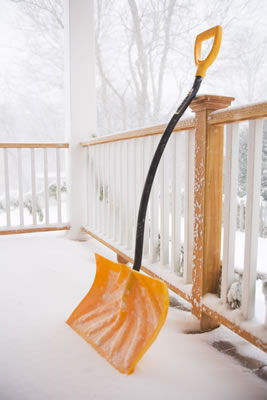 As the weather turns cold and snowy, it is time to redirect our focus to carpet maintenance to keep our flooring in as good a shape as possible. This is the perfect time to implement a maintenance plan to clean, protect and extend the life of carpet.
We recommend that carpet be maintained with a 3 layer approach.
The first step is to deep clean and sanitize the carpet. Ice melter and dirt get tracked into facilities far more frequently in cold weather months as people dash in to protect themselves from the elements. This combination makes a sticky residue on the carpet, that if not properly cleaned, will be ground deep into the fibers. To begin the process of getting those carpets into shape, use DUAL sanitizing deodorizing carpet shampoo. This product has enough surfactants to cut through that greasy grime, while its sanitizing capabilities will improve indoor air quality while cutting down on any germs that can live in the damp carpet environment. The product smells fresh and clean so no need to add a deodorizer…..One product to do
it
all! DUAL can be used in a traditional wet carpet extractor or with bonnet cleaning for a lower moisture approach. (See our VIDEO DEMONSTRATION of DUAL Carpet Shampoo below)
The second step is to be sure you have the proper matting placed at ALL entrances! I can't emphasize this enough….80% of dirt is tracked into a building, so if you can stop dirt in its tracks, you will be so far ahead in cleaning! You really can't have too many mats. Stage them at your busiest entrance points so that you begin to trap big debris outside the entrance

. It is important to place matting just inside entrance doors to ensure you further scrape more fine dirt and dry soggy shoes as you keep moving deeper into the facility. T

he idea being to remove all water, sand, snow melt, salt, etc., by the time you hit your unprotected interior floors.

By thoroughly drying feet and keeping the water to a minimum at these entrances, you really reduce your slip and fall vulnerabilities on these interior hard surfaces.

Note that carpeted entrances are actually 10 times less likely to host a slip and fall accident than a hard floor entrance.
Proper mat preparation will help drastically reduce the amount of dirt coming in, but if by chance you do get some spots, be prepared to treat those aggressively with a proper spotter for the stain. One of my favorites is JET CLEAN. It is an encapsulating spotter that requires minimal rubbing. If you do need to blot the stain up, use a soft microfiber cloth and work the stain to the center point of itself. You may need to reapply for stubborn spots and repeat the blotting motion. The best part of this spotter is that as it is drying, it is encapsulating the remaining dirt and forming crystals that can be removed very easily by vacuuming, which brings us to...
The third and final step is to
Vacuum, vacuum, vacuum! Make certain that entire areas are getting covered and that no spots are getting missed. Try to cover areas after busiest times so that dirt has less time to get ground into the fibers. Consider adding in sweepers to larger areas that are battery powered, yet very quiet. These machines are very easy to operate, have tremendous dirt recovery capabilities and are super quiet. One to check out is IPC Eagle's Smart Vac 464. It offers a nice wide cleaning path, fairly long run time of about 3.5 hours and a good mechanism to actually pick up and retain the dirt so that the air isn't re-infested.
We hope that this 3 point plan can help your carpets survive the winter weather. For more information on these specific products or how to maintain your carpets, go to
www.vikingjanitorsupplies.com
or call 410-525-2100 and ask for a sanitation specialist…..